Viewing your Hello Club wallet just got a lot easier! We would like to introduce The Hello Club for iOS and Android. To download the app, simply go to the app store on your phone, search for "The Hello Club" and download it.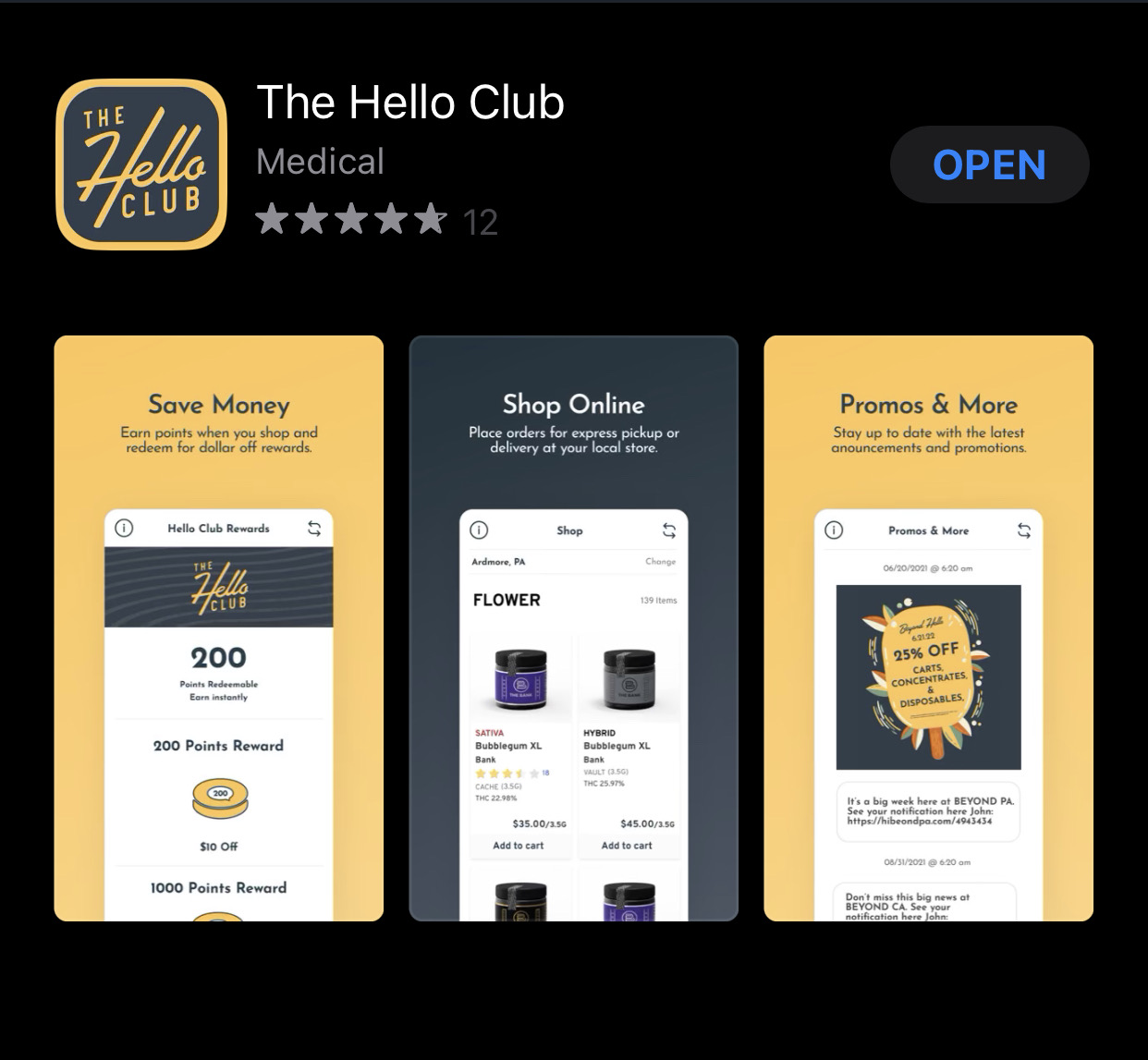 When you open the app, you will be prompted to enter your phone number and select "Log in". You will receive a temporary pin either by text or email. To continue, enter that pin and select "Continue".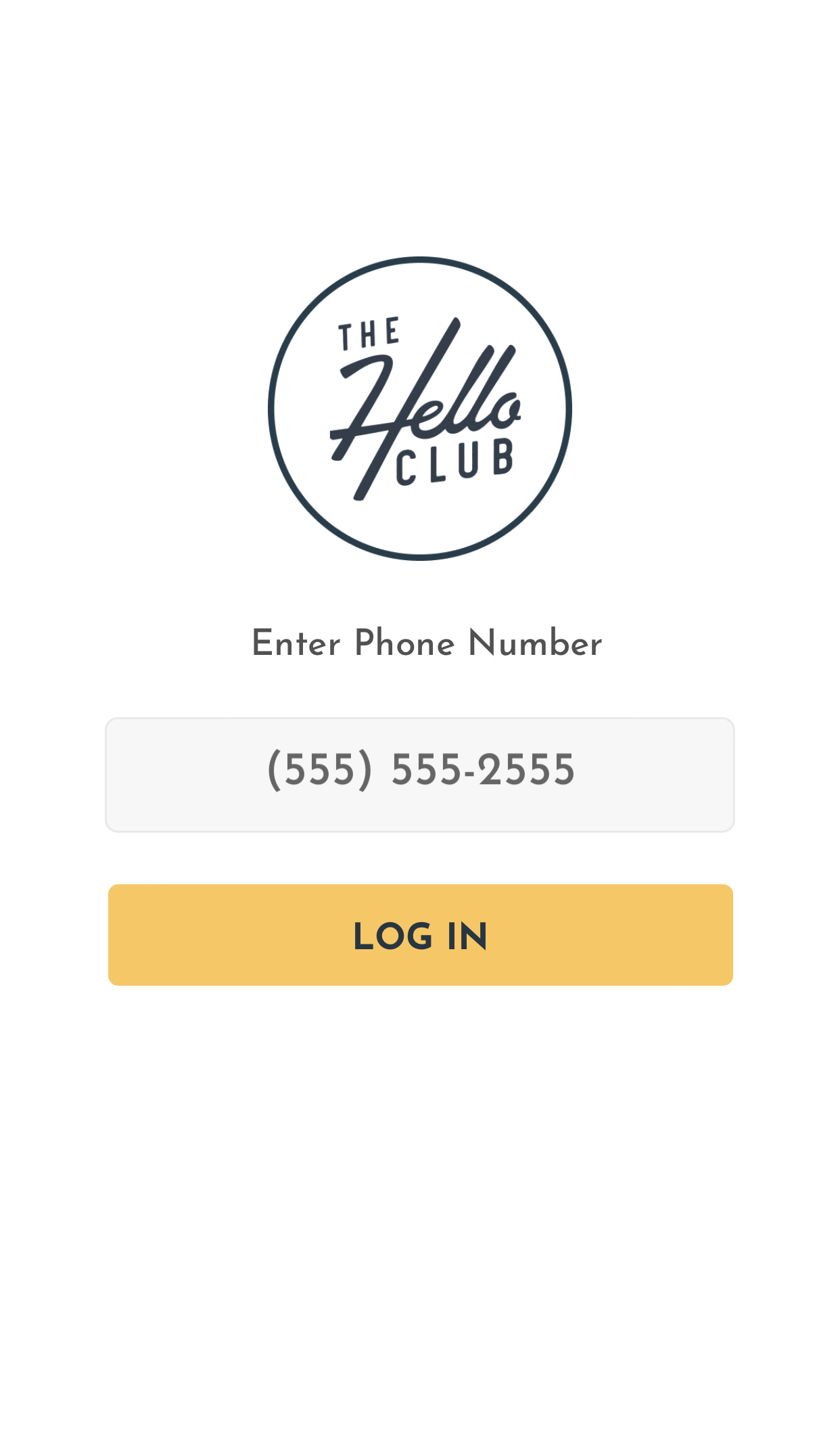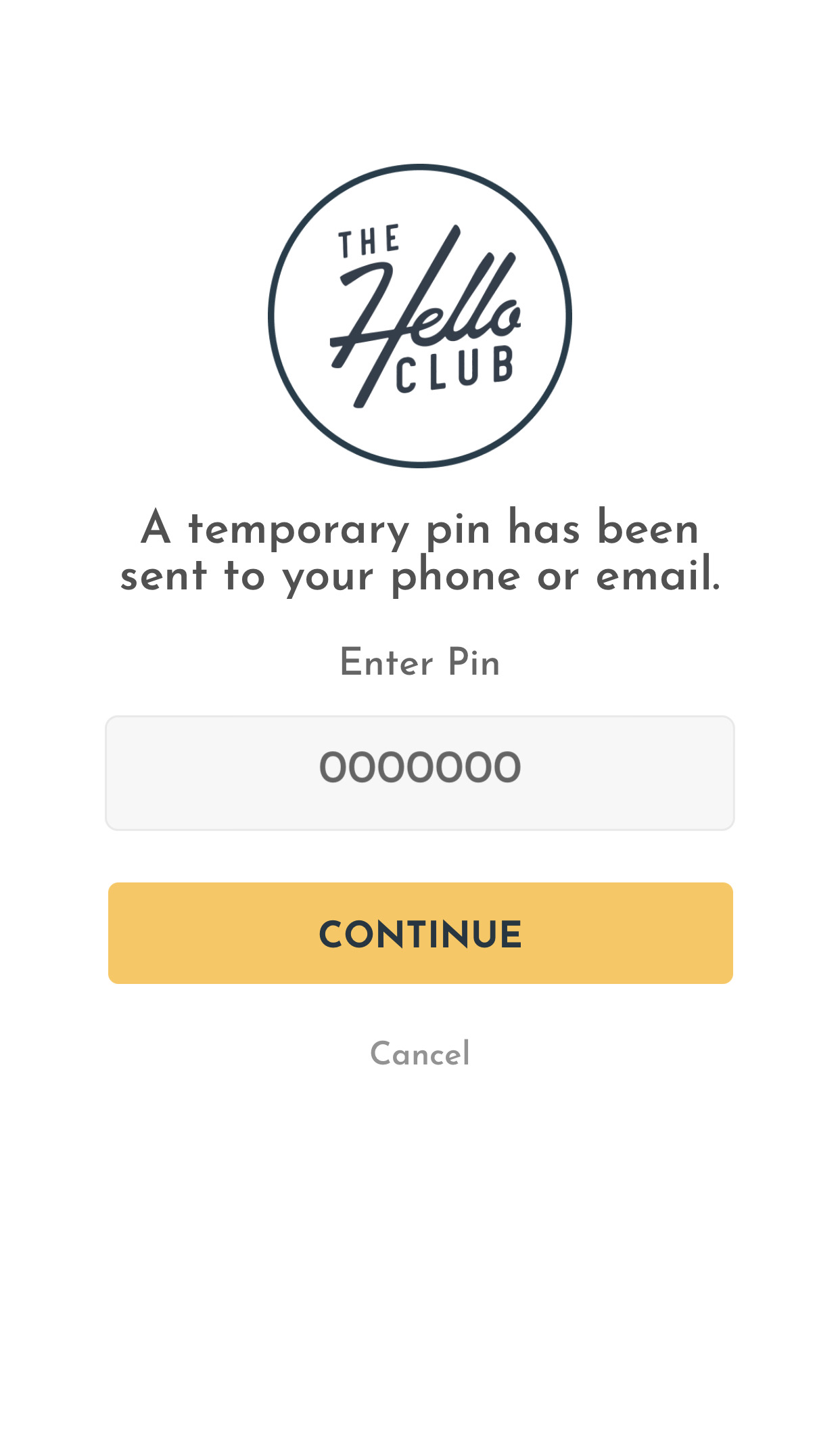 You will then be directed to select your state program. After selecting the state you live in, you will be directed to your contact information page. Review your information and make any necessary changes. At the bottom of the page, you will have to read and agree to the Protected Health Information waiver and can opt-in to receive text messages. It's recommended to opt-in so you can stay up to date on any app exclusive sales.
When you agree to the HIPAA practices and (if applicable) opted in to receive texts, add your signature. When all that is completed, click on the "Sign Up" button at the bottom of the page to finish registering.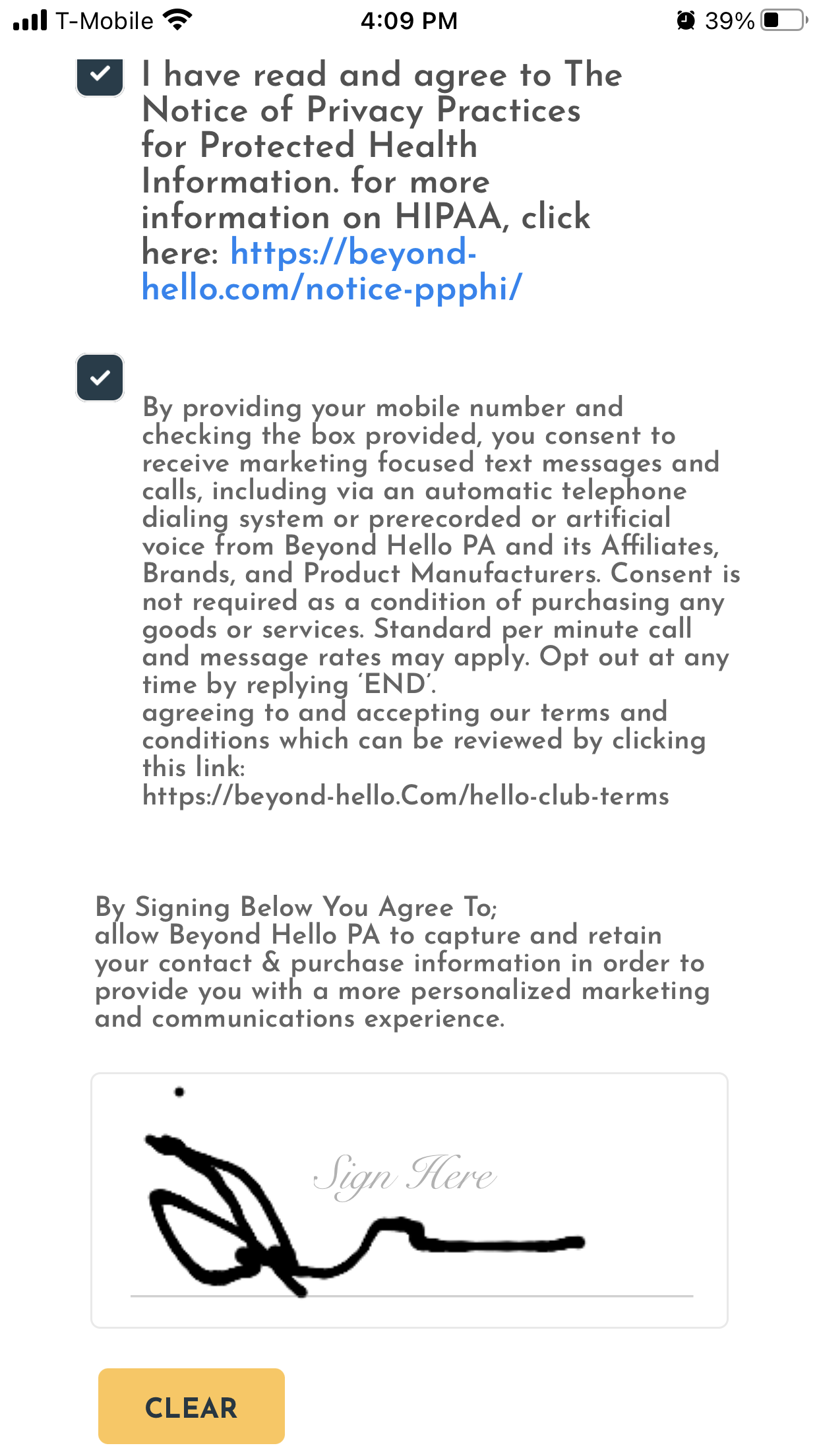 After you complete your account setup, you can make any necessary changes to your account profile. If you need to edit your phone number or email address, please notify the dispensary of these changes on your next visit. This is to ensure you receive points from your purchases.
App Features:
Rewards

You can view your loyalty points and can tap to redeem a reward

Offers

Referrals, Personal Discounts, and Birthday discounts are some of the offers that can be sent to your profile

Shop Online

You can view the live menus and can now place orders directly through the app

Promos & More


You will now receive notifications about all promotions as well as app-exclusive deals

For app-exclusive deals, a notification will be sent with a coupon code. This code should be entered at checkout for online orders and you should show the graphic in-store to verify.