Virginia is currently a medical-only state. They don't have any reciprocity agreements with other states. By law, only Virginia residents are eligible for the program. Virginia has passed an adult-use (recreational) measure that will be going into effect in 2024. The VA Board of Pharmacy has determined that the purchase limits are: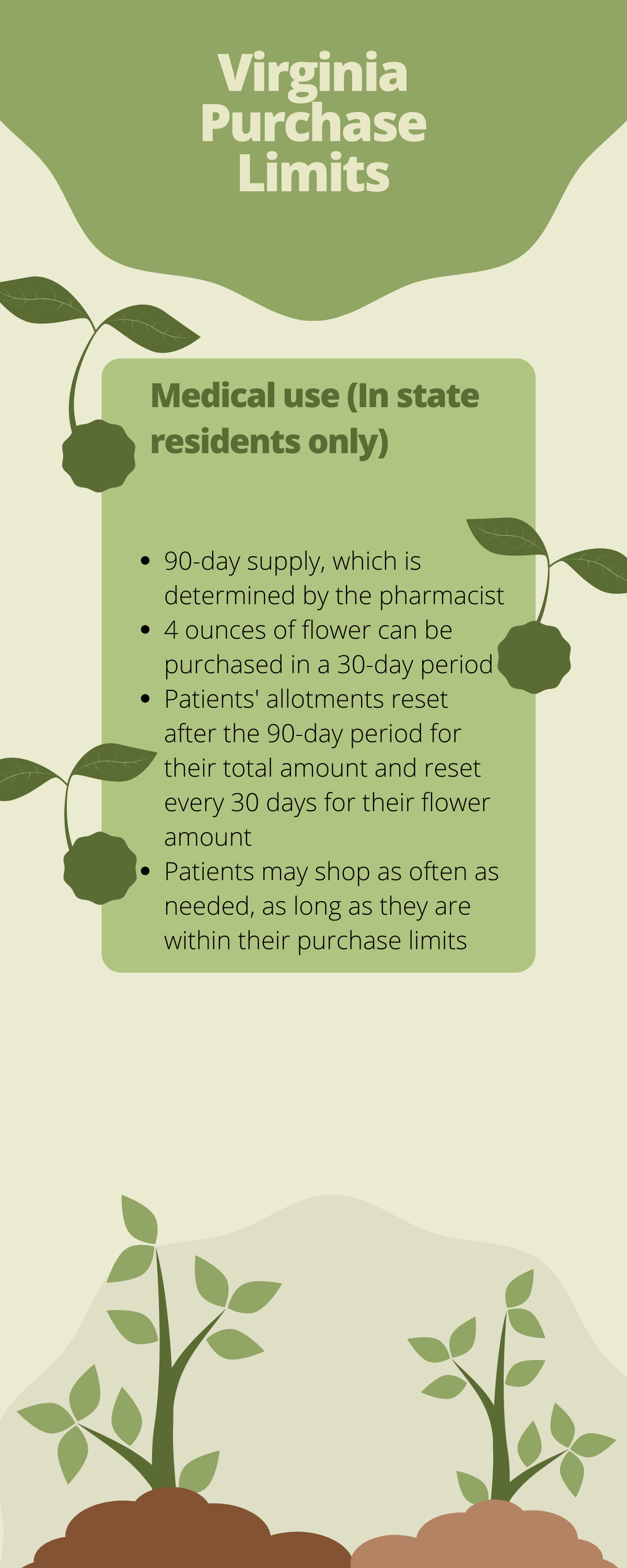 See also:
What information is required to shop in Virginia?
How do I obtain a Virginia medical marijuana certificate?