We are proud to offer a variety of discounts for our customers and patients. To receive a discount, let the Customer Care Consultant know you qualify for a discount before you check out at the dispensary. The Consultant will ask you to provide information or documentation for verification purposes.
You can find the standard discounts below: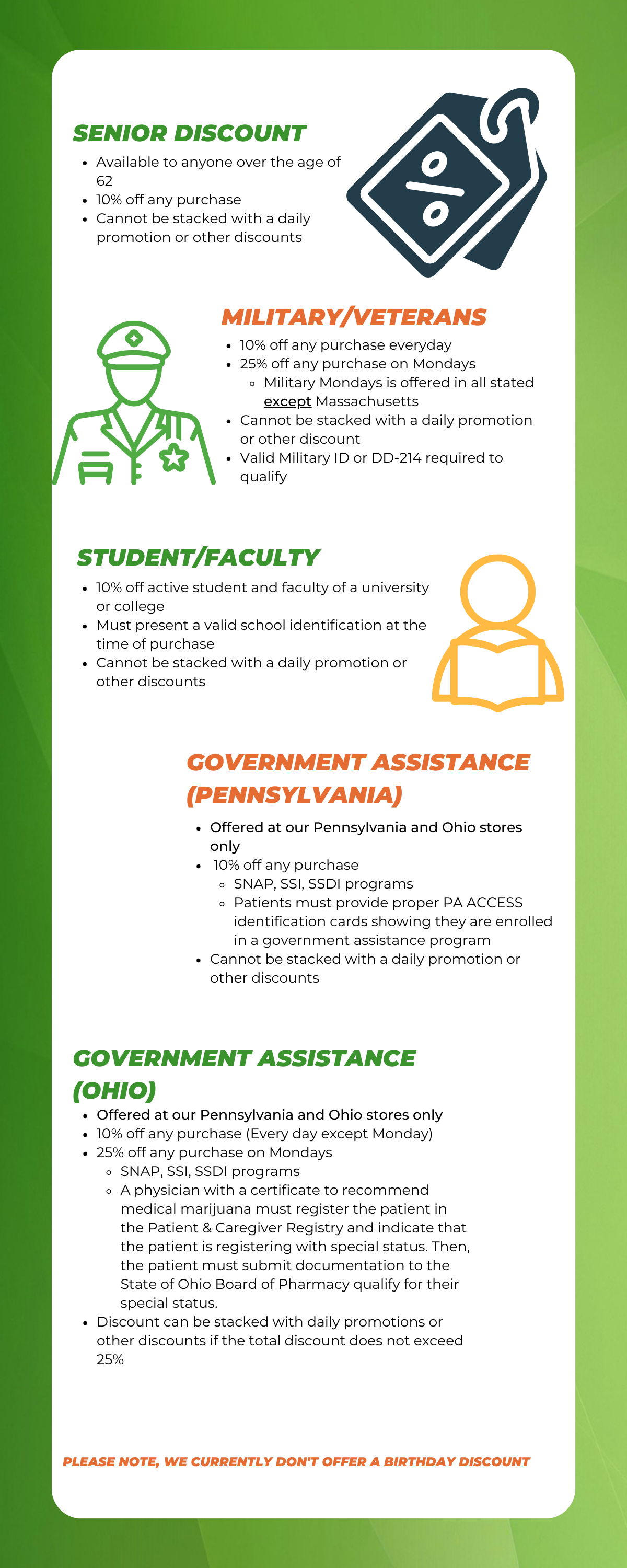 Are you ready to shop? View our menus here!