Illinois allows the sale of cannabis for adult use (recreational) and they also have a medical marijuana program. Illinois doesn't have any reciprocity agreements. By law, only Illinois medical patients can shop using the medical menus. Any out-of-state medical patient needs to shop as an adult-use customer. The purchase limits for Illinois residents are different from visitors from other states. The purchase limits can be found below: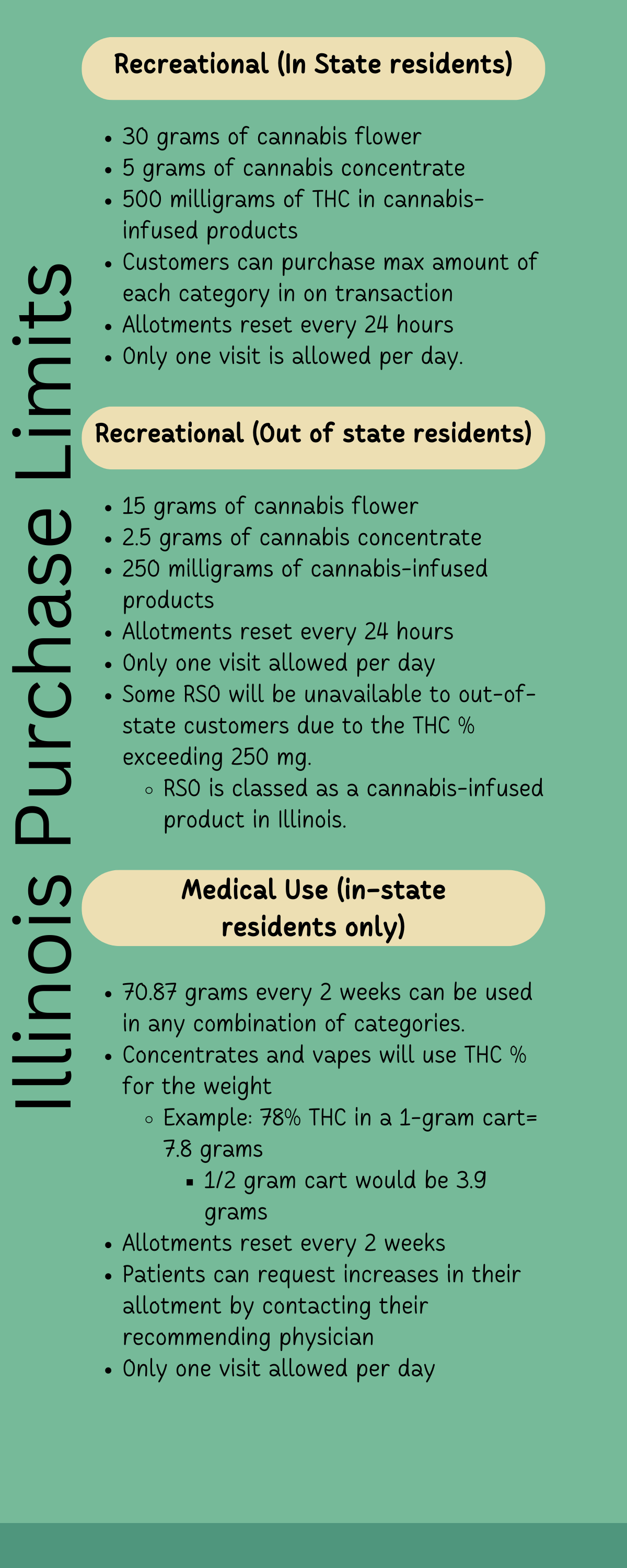 See also:
How do I obtain an Illinois medical marijuana card?
What information is required to shop in Illinois?